Welcome to the Green & Friendlies web page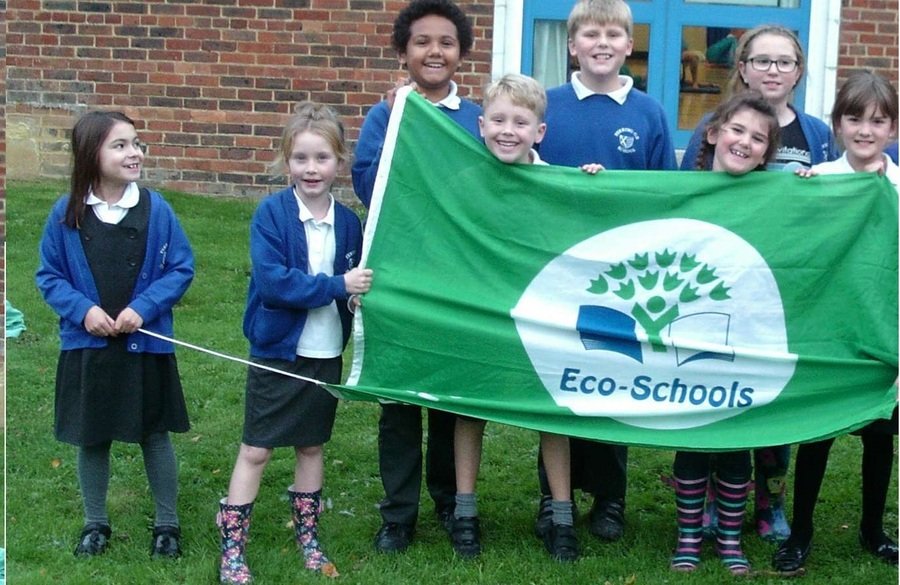 We earned our latest Green Flag in September 2017. Thank you to everyone for your support.
NEWSFLASH – SUMMER TERM 2018
The sun is shining and the Green and Friendlies are looking forward to an active summer term. We will be growing carrots, harvesting rhubarb, surveying pond life and hunting for insects. Our gardening and litter-picking will continue. Inside, we have started to collect used batteries (AA, AAA, C and D batteries), and we will soon hand out special mini collection boxes for all children to take home. We are also looking forward to attending the Worthing & Adur Eco-Summit, where we will have fun and share our green ideas with other local schools.
What we do
We are a group of children from across year groups two to six who meet to discuss ECO matters within our school.
Here are some of the things we do :
litter picking

composting

recycling stamps

selling second hand school uniform

gardening

maintaining school grounds

saving the school money by saving energy!
We would like to tell you a bit more about the things we save and collect.
Stamps
We collect used stamps to help fund raise for the Royal National Institute of Blind People.
Stamps should be cut or torn with approximately half to one centimetre surrounding the stamp. This protects the stamp as if the perforations are cut off, they are worthless.
Batteries
Empty batteries cannot be put in the home recycling bin, and will take over one hundred years to break down if they are thrown away with the rubbish. Instead, why not bring in your used batteries and put them in our battery box? They will be collected and recycled. We accept AA, AAA, C, D and 9-volt batteries.
School Uniform
We collect second hand school uniform and sell it, washed and ironed, to raise money for the Green and Friendlies. We have in the past used the money to buy a shed; more recently, we voted to pay for a safe and hygienic toilet to be built in Afghanistan.
Fruit, Vegetables and Staff Teabags
These are composted down and used as organic matter for school bedding and borders!
Eco-Summit 2017
On Tuesday 20th June 2017, the Green and Friendlies attended the Worthing & Adur Eco-Summit at Davison CE High School for Girls. We took part in some fun activities that made us think about ways to have a positive impact on our world. We enjoyed working together with children from other local schools.
Among other things, we flew a kite with a professional kite-surfer, played "junk percussion" with a man who cycled from the UK to the Gambia, learned about where our food comes from (and tried some chocolate!), and touched giant African land snails, snakes and a bearded gecko. Tim Loughton MP also visited to see what we were working on.
Pictures from our day have been added to the display board next to our teaching kitchen.
Pictures and news from the event can also be found on the E.Y.E (Eco, Young & Engaged) website. Follow the link below.