Welcome to Barbados Class!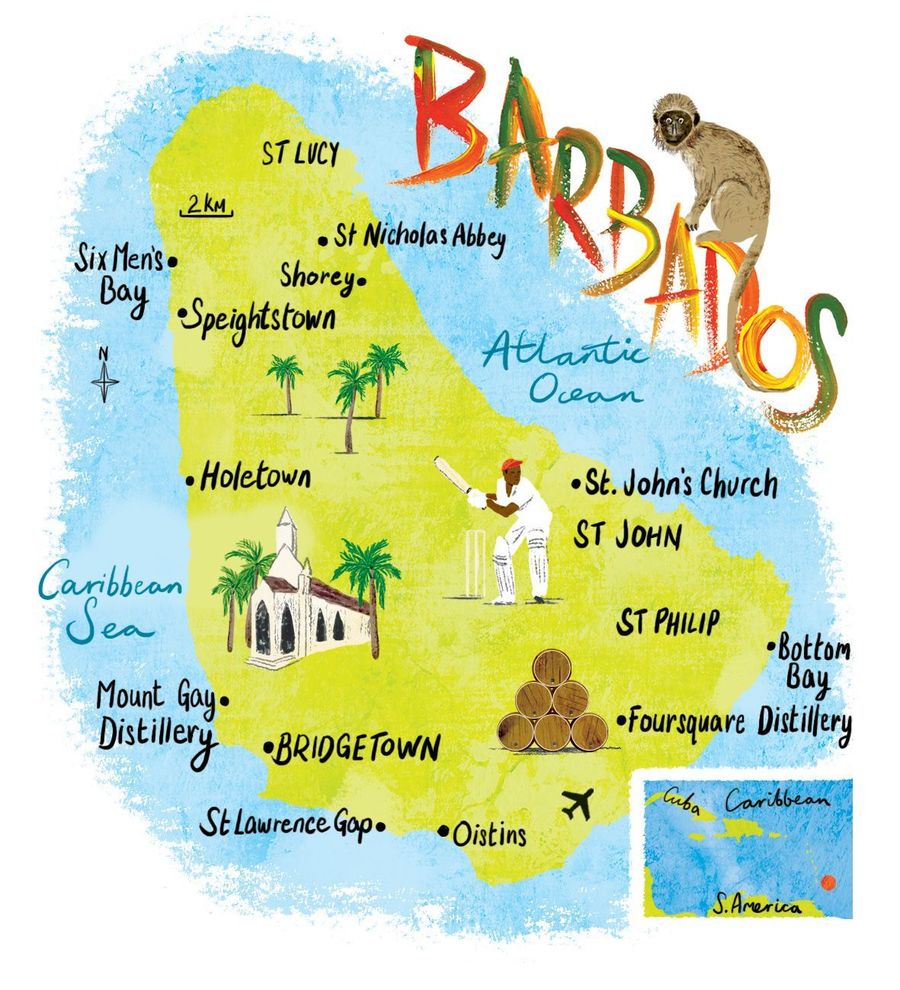 See our Weekly Timetable:
Spring Term 1 - Topic: Water Around The World
Click here to see this terms 'Topic Web'.
Our topic this half term is "Water Around The World". We will begin by discovering the difference between water mass such as; Seas, Rivers, Lakes. following this we will delve deeper by learning about The Water Cycle and how this effects our world. Finally, we will look at and compare our water supply and demand to other countries in Developing Nations.
In English we will be writing gripping news articles which aim to inform the public on water poverty around the world and articulate ways we can help support these countries. We will follow this by learning about a diverse form of written language - Poetry. We will be producing our own Water poetry which includes a range of language features.
In Science we will be looking at 'States of Matter' which allows children to recognise and understand water in 3 different forms of a Solid, Liquid and Gas. We will be conducting experiments and investigations within the classroom during our learning - creating memorable experiences to secure this knowledge.
Water Around The World - Topic Homework:
Click here to access this terms topic homework.
This will be issued with our English and Maths weekly homework every Thursday. All homework is due back the following Wednesday. Due in dates are provided on the homework sheets.
Autumn Term 2 - English and Maths Weekly Homework:
Homework is issued every Thursday and due back the following Wednesday. Homework club takes place on Wednesday lunch times if you need it.

Week 1:
Click here to access Week 1 English and Maths homework.
Click here to access the Maths homework sheet.
Click here to access the English homework sheet.
Following the 1:1 assessments taken place in the Autumn Term, a new scheme has been devised regarding spellings.
At the beginning of each half term the children will complete a full spelling quest test over the course of a week. The words spelt incorrectly will be highlighted and given to the children to take home and practise. Throughout the rest of the term until the next test, children should learn these incorrectly spelt words. Those words will be marked once again and highlighted if incorrect and so forth.
In addition to learning these spelling quest words, I am introducing a weekly 10 spellings of which the whole class will be receiving on the same day that homework is issued. These spellings have been taken from the year 3/4 primary National Curriculum. A spelling test will be taken every Wednesday afternoon (when homework is due).
Any questions regarding spellings, please do not hesitate to ask!
Week 2:
Click here to access this weeks spellings.
We had our first Djembe Drumming Lesson!
It was such lovely weather so we took our music learning outside!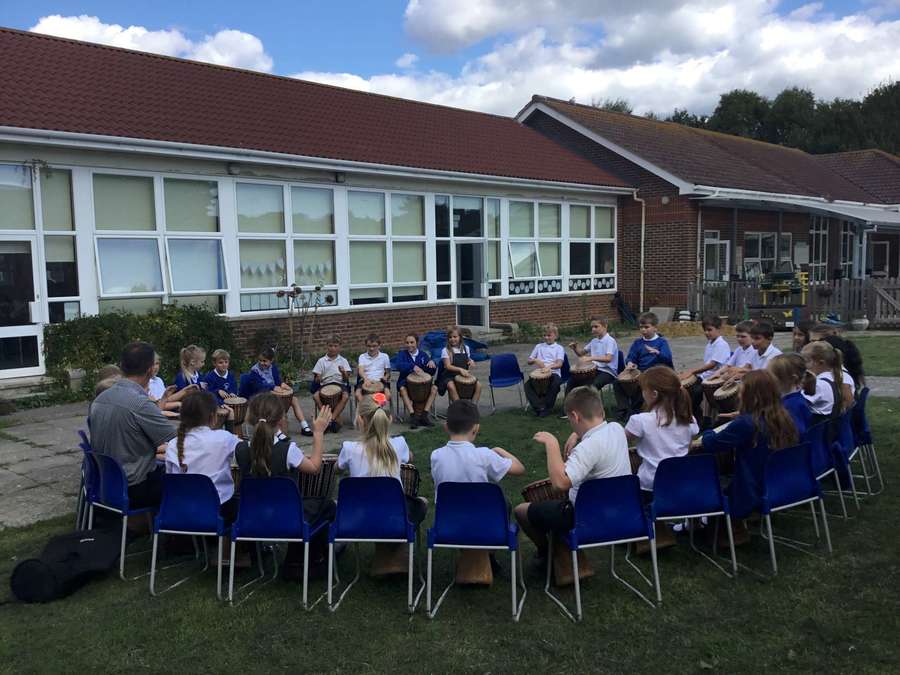 Barbados Class Djembe Drumming Concert!
Click here to access the Djembe Drumming concert letter.
To begin our printing journey, we focused and experimented with the technique of Direct Printing.
Definition of Direct Printing:
The process of printing textiles and natural objects by layering them in ink and pressing them with rollers onto a piece of paper to visualise their unique patterns.
After understanding the definition, we took our discovery outside our year 4 classroom to collect a range of leaves. We then independently used these within lesson to create our own Direct Printing art work.
Look how great they turned out!
Our Greek Vases from Autumn 1!