Welcome to Barbados Class!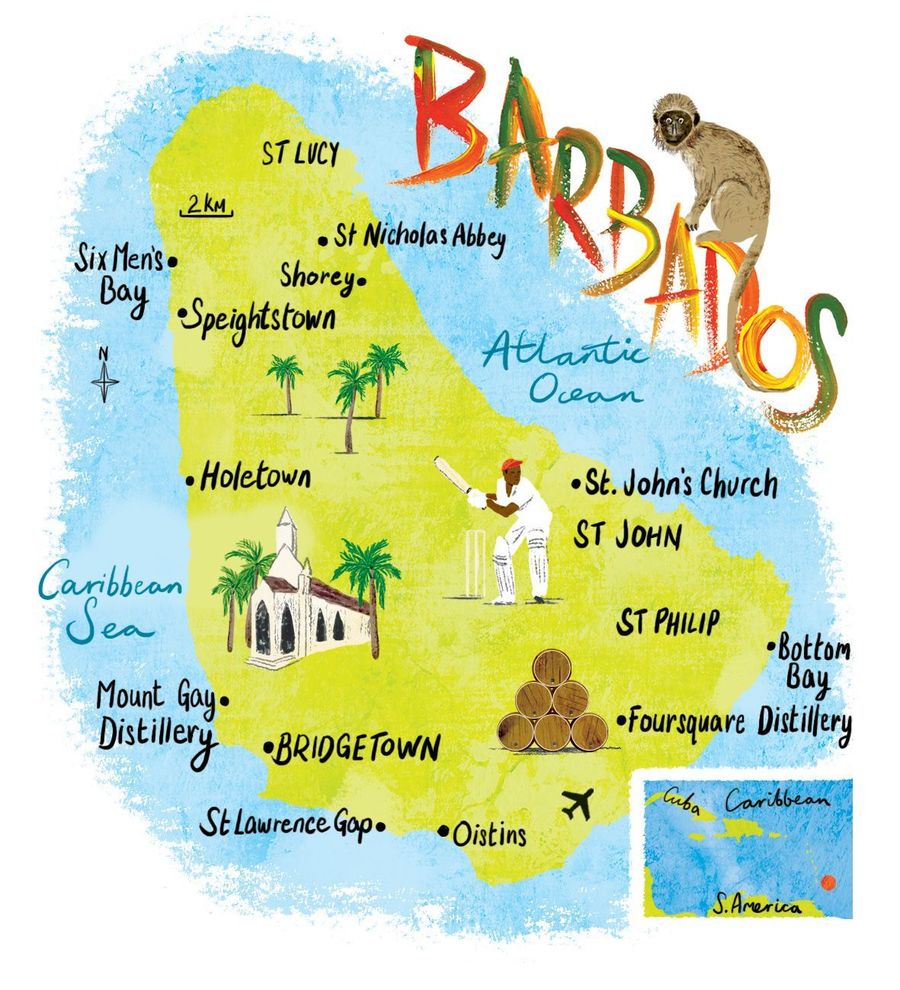 See our Weekly Timetable:
Spring Term 2 - Topic: Electrifying Experts
Click here to see this terms 'Topic Web'.
Our topic this half term is "Electrifying Experts". We will begin by researching into the history of electricity and their timeline to modern day. Following this we will be looking at famous inventors who have impacted life as we know it. We will also be researching natural electricity opposed to man made such as lightning and how this is created. Finally, we will learn about and create our own electrical circuits. We will discover how energy provided by the source of a cell/ battery is passed through wires/ conductors which allows our light bulb to be powered. During Art/ DT, we will be designing and creating our own working torch which encompasses a switch to turn the bulb on and off.
In English we will be focusing on traditional tales and writing diary entry's from the perspective of a chosen character. We will begin our learning by listening to tales and unpicking their details through discussion. Progressing from this we will use drama to fully comprehend the story and immerse ourselves into the characters. This will allow us to look deeper at character emotion and therefore, support our independent writing of the diary entry.
Topic Homework:
Click here to access this terms topic homework due Wednesday 1st April 2020.
English and Maths Weekly Homework:
Homework is issued every Monday and due back the following Friday. Homework club takes place on Wednesday lunch times if you need it.

English:
Reading - at least 3 times a week. 5 times a week to progress on our reading tracker and ultimately win a free book!
Spelling Quest - specific spellings have been given to you. I will test you weekly on these to ensure you are working towards the next land.
Maths:
5-20 minutes EVERYDAY!
Maths homework will exclusively be dedicated to times table learning to give every child the best opportunity to succeed. However, to ensure it is fun, engaging and effective, homework can be completed in a variety of ways:


Target Tables

Times Tables Rock Stars Online

Times Tables Rock Stars Booklet

Verbal quick fire questions from parents

Maths Frame

Multiplication apps


It is important that your child completes a number of the above formats of practice to ensure they are aware and familiar with the time element as this is what the MTC aims to focus on.


Bullet-points written in red interlink with each other by sticking to the same 'target table' which each individual has been assign following testing completed in class.
Useful links:


https://mathsframe.co.uk/en/resources/resource/477
https://www.topmarks.co.uk/maths-games/7-11-years/times-tables
Multiplication Tables Check
Ferring Primary have subscribed to 'Times Tables Rock Stars' which is a fun, easy to use and personalised way for your child to gain their confidence and rapid recall of all tables up to 12 X 12. The online programme is available through an app or directly through the website. When first entering TTRS, children must complete a 'baseline' test which comes in the form of a 'Gig' game. This will analyse what tables your child is confident/ struggling with by looking at if they got the answer correct AND the speed time it took them to answer the question. Games from then on will adapt accordingly to strengthen the tables your child has shown they are unconfident with. It will continue to adapt, progress and challenge your child as they get better at their times tables. As children play, they will earn points/ coins. The more games you play, the more coins you earn which will place you on the leader board in ranking order. The more coins you earn, the more confidence in your tables you gain - it's a WIN WIN. Children are also able to challenge peers across the entire school to compete against them in a tournament to be the ultimate Rock Star!
To explore further, click the link: https://ttrockstars.com/
Our Southern Water Visit!
Raising awareness for Plastic Pollution!
This week we have created a whole class sculpture to raise awareness of plastic pollution on our oceans. When researching environmental issues in our planet, we discovered some horrific facts.
Every day approximately 8 million pieces of plastic pollution find their way into our oceans.

Recent studies have revealed that plastic pollution was found in:
- 100% of marine turtles
- 59% of whales
- 36% of seals
- 40% of seabird species

The main problem with plastic is that it takes up to 500 years to decompose. That means that a bottle dropped in the ocean today could still be there in the year 2518!
These facts led us to make a change and educate our school and community!
Our sculpture is made up of 100% recyclable plastic. We decided to form it in the shape of a wave to highlight the damage these items are having on our ocean and sea creatures.
Here is an iMovie of how we created our sculpture. We hope this encourages you to make a change. Please enjoy :)
Year 4 won a poetry writing competition and as a result, won £50. Following our learning within Topic lessons, we discovered that the size of a football pitch gets destroyed through deforestation every minute. Consequently, multiple species of animals loose their homes and/ or lives. Orangutan's are now classed as 'critically endangered' due to deforestation. This learning led us to make a change and help protect this wonderful species which are currently at risk of becoming extinct. Therefore, we chose to use our prize money to adopt an Orangutan.
Our Mythical Creature Models:
For our topic homework, we were asked to create a mythical creature and present our creatures in any way we like. Some of us chose to make a 3D model - Take a look!
We name names plaques from Greek letters!
We had our first Djembe Drumming Lesson!
It was such lovely weather so we took our music learning outside!
'The Learning Pit' celebrates when children stumble upon a misconception in their learning. It encourages individuals to persevere and independently climb 'out of the pit' by either recognising their mistake and fixing it OR by researching to find out the answer. Other children or adults may give individuals the tools to help them climb out of their pit. However, the quest will remain on the individual to succeed and conquer their mountain.