Welcome to Barbados Class!
Welcome to Barbados class! I hope you had a wonderful summer holiday and you're
excited about the year ahead, I know Mrs Pratt, Mrs Ballard and myself are.
Monday 21st September 2020
Friday 18th September 2020
See our Weekly Timetable:
Click here to access our class welcome letter!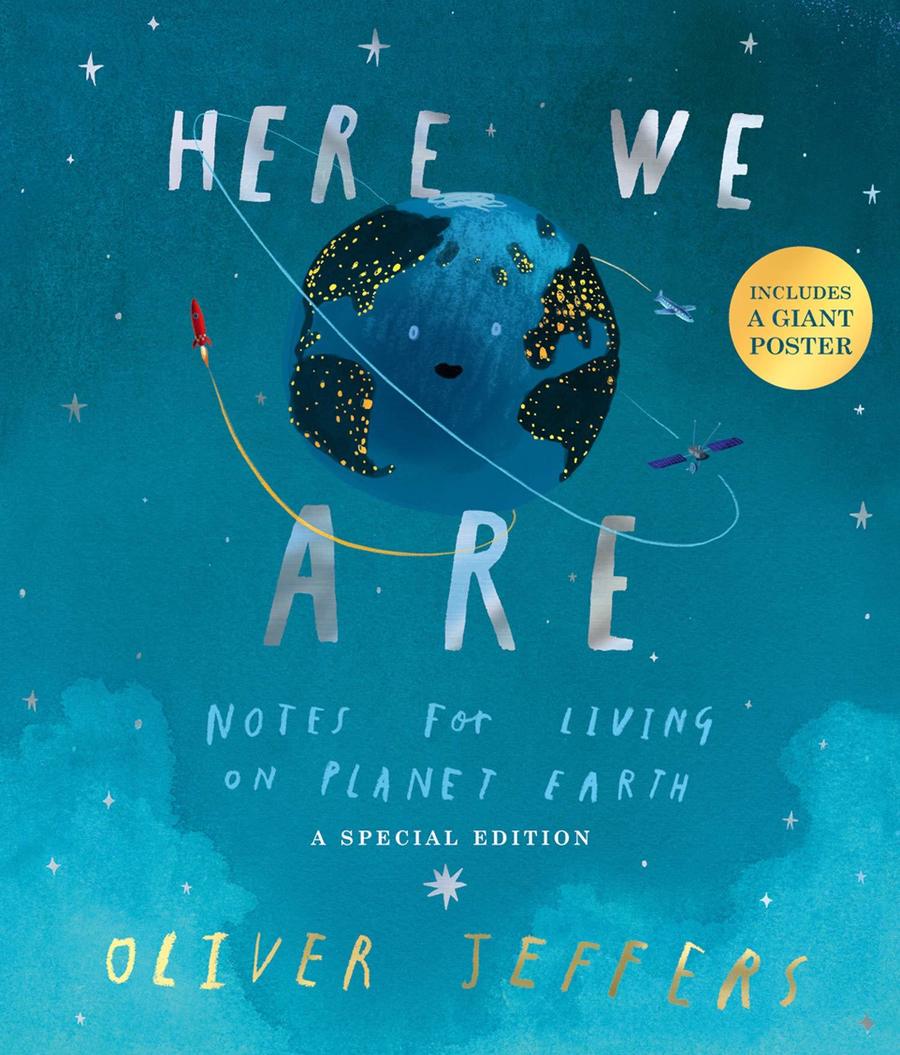 To welcome pupils back into school and to help them readjust to school life, they will be taking part in a project called 'Here We Are'. Every class in the school will be taking part in the project and it centres around the book 'Here We Are: Notes for Living on Planet Earth' by Oliver Jeffers. The aim of the project is to help reunite everyone around one powerful text and one message, easing pupils back into school life with creative literacy learning along with a cross-curricular approach . The whole school unit of work aims to reestablish a sense of community across the entire school, allowing reflection on the last few months, and also helping look forward to the future in a positive way.
Autumn Term 1 - Topic: Meet The Greeks
Click here to see this terms 'Topic Web'.
Our topic this half term is "Meet the Greeks". We will begin by uncovering the timeline of Ancient Greece which will lead us into delving deeper into Gods and Goddesses. We will be finding out about the famous landmarks in Greece and learning about the Kings, Queens and Rulers which impacted these landmarks. During this topic, we will also be looking into Greek Vases. Through this insight we will have the opportunity of designing and creating our own traditional Greek vase and using our artistic knowledge to decorate these using 3 different types of printing!
Multiplication Tables Check
Ferring Primary have subscribed to 'Times Tables Rock Stars' which is a fun, easy to use and personalised way for your child to gain their confidence and rapid recall of all tables up to 12 X 12. The online programme is available through an app or directly through the website. When first entering TTRS, children must complete a 'baseline' test which comes in the form of a 'Gig' game. This will analyse what tables your child is confident/ struggling with by looking at if they got the answer correct AND the speed time it took them to answer the question. Games from then on will adapt accordingly to strengthen the tables your child has shown they are unconfident with. It will continue to adapt, progress and challenge your child as they get better at their times tables. As children play, they will earn points/ coins. The more games you play, the more coins you earn which will place you on the leader board in ranking order. The more coins you earn, the more confidence in your tables you gain - it's a WIN WIN. Children are also able to challenge peers across the entire school to compete against them in a tournament to be the ultimate Rock Star!
To explore further, click the link: https://ttrockstars.com/
'The Learning Pit' celebrates when children stumble upon a misconception in their learning. It encourages individuals to persevere and independently climb 'out of the pit' by either recognising their mistake and fixing it OR by researching to find out the answer. Other children or adults may give individuals the tools to help them climb out of their pit. However, the quest will remain on the individual to succeed and conquer their mountain.