Sports Events - Spring 2016
Latest sports results : Table tennis - 1st, Dodgeball - 2nd, WINDLESHAM - boys 4th, girls 1st!!, Multi-skills - 4th, Angmering mile - 1st for boys and girls, Basketball - 1st, Girl's football - 2nd.
Table Tennis
On Monday 8th February a team of 4 year 6 children went to the Angmering school to take part in a table tennis tournament. The children had been practising every break time and lunch time for a week to take part in this. They had to seed themselves before we went to the tournament to put themselves into different groups.
Once we got there the children got to it. They all played fantastically with some great rallies, shots, serves and general play. You could say the practise coming off in their games.
All of them played well. At the end all of the wins were added up from the 4 tables. Out of 20 games we won 18! A fantastic amount! Meaning we were the winners!!
The team was Archie, Ned, James and Grace. Well done all 4 of you!
Year 3 and 4 Dodgeball
On Monday a team of Year 3 and 4 children went to the Angmering school to take part in a dodgeball competition. There were 5 schools taking part so the children got to play 4 games.
The children did really well. They learnt quickly to move forwards to throw the ball to be able to get children out, and were constantly improving at throwing, dodging and catching the ball to get others out.
One of the things I loved most was the honesty of our team. It is hard to referee dodgeball as there is so much going on at once, but all the children in our team we very honest and if they got hit, even if the referees didn't see it, they took themselves out and sat on the bench. This made me very proud to see such a good sporting attitude.
The children did really well, winning 3 out of the 4 games. We knew it was close, with East Preston doing the same. When the results were announced we were second, silver medal position. Just losing out on amount of people left in at the end.
The children did brilliantly though, second was an excellent place to come in a sport that many of them haven't played before, let alone competed for the school in.
Well done to all of the children. The team was Vinny, Casper, JJ, Ben, Finley, Jacob, Becky, Maddie, Tamsin and Erin.
Player of the tournament (voted for by the rest of the team) was Vinny for his excellent throwing, catching and dodging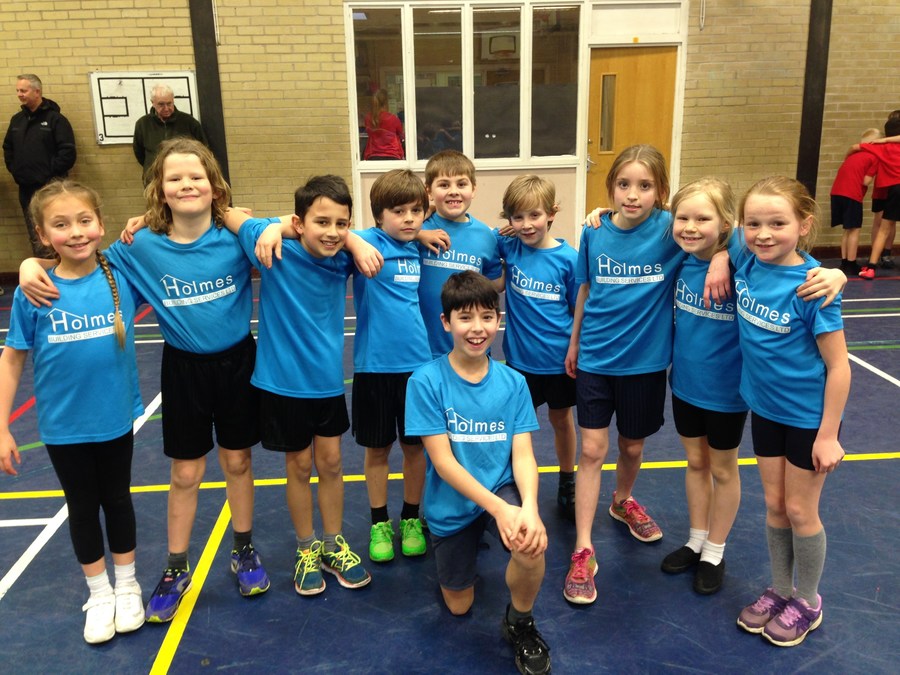 Partnership cross country finals
Windlesham
On Friday 29th January, a group of 20 runners from our school went to Windlesham house school to compete in the partnership cross country finals. This is the first time we, as a school, have qualified for this event, as it is the winners of each locality in our partnership who then go and race against each other. After winning Highdown we had qualified for it.
On the day there were 2 competitions going on. The school one, where the winning schools each brought a team of runners to collect points for their school like the Angmering mile, and the individual race to select the runners for the next stage. No school goes further than this, as they pick the top 15 boys and girls to represent the Southern area partnership at the Sussex games next month. Therefore this is the highest running award you can win as a school.
We went with high hopes for the children, but knowing that the competition was fierce with much bigger schools like the The Vale and Thomas a Becket against us.
All the children did the school proud around a tough course that was hilly and muddy. If we start with the boys race their positions were:
52nd – Matthew Smith, 49th – Joe Boot, 48th – Casper Finch, 45th – Gaius Sampson, 44th – Archie Finch, 39th – Dillon Nevill-Lane, 25th – James Sudds, 23rd – George Brown, 20th – Callaghan Stobart, 7th – Ned Bishop!!
They did really well, especially Ned who came in the top 10! When the scores were added up they announced the results. I told the children that we had never finished higher than 5thin a partnership finals before, so I would love to finish higher. When the results were announced we were 4th!! An excellent achievement. Ned also qualifies for the Sussex games as he came in 7th!
The girls positions were:
48th – Cerys Davies, 43rd – Erin Davies, 30th – Emmeline Turner, 29th – Paige Powell, 27th – Rebecca Roberts, 26th – Lillie O'Callaghan, 20th – Becky 'Smiler' Smith, 19th – Grace Took, 15th – Maddie Bishop, 8th – Amelia Atterbury!
Again they all did brilliantly, with another person in the top 10, well done Amelia. When they announced the girls results were extremely excited as they were announcing higher and higher positions and we were still not said. When they got to the final 2, we were just happy that we would get medals. However it got even better, I would be surprised if you didn't hear from Ferring our reaction when second place was announced as Vale. WE WERE THE WINNERS! Champions of the Partnership running for the girls! An amazing honour and such a brilliant achievement for all the children involved, As a school we can't win anything higher.
As well as that both Amelia and Maddie qualified for the Sussex games for coming in the top 15!
It is hard to put into words how amazing an achievement this is! The children have done the whole school proud! I was rather emotional last Friday but there are some people to thank. Firstly to the parents for taking them to the events and supporting them as they run around, it definitely makes a difference. Secondly, to all the parents who run or help with running club. Thank you. The affect of this club is clear for all to see, the children enjoy it and it has had an impact on our school as we have good, confident runners now. So thank you to all of you for everything you do. (Not going to name you in case I forget someone!) Then the most important thank you goes to the children. For your never say die attitude, for still running in different conditions and for making me proud to take you to all these events,. Not just because of how you do, but because you are always lovely, sporting children, who cheer others on, who have the right attitude and who just want to enjoy it! So thanks kids!
I want to wish Maddie, Amelia and Ned good luck for the next stage too, I'm sure they can report how they get on!
Year 1 and 2 Multi-Skills Report
by Archie Finch
On the 26th of January, Ferring went to Angmering School for a multi-skills tournament. There were many schools there so lots of competition. Our team was called the Jamaican Jaguars made up of keen year 1 and 2s.
The Jaguars got off to a flying start on our first activity which was the running activity. They did a further 9 activities which included the Hockey Dribble, the Standing Long Jump and the Vortex Throw. It was a really fun afternoon; everyone tried their best and worked well as a team.
At the end of the afternoon, Mr. Gwynn called everyone over to announce the winner of the tournament. There was lots of excitement and chatting. It was really close with Ferring in 4th place with 171 points. We were only 7 points off the team in 3rd place! Everyone was really happy with the result especially the children who took part in this event.
St John the Baptist v Ferring
Netball by Whitney Ricketts
On Thursday the 21st of January, Ferring played netball against St. John the Baptist. It was inconveniently cold so it was a bit hard to feel your fingers, but as soon as we got started we were in it. The first centre pass was to St. John's but we managed to get the ball up the court to me! At first I missed but I was able to have a rebound shot and get it in. The second goal I think was planned out very well because we managed to get the ball down swiftly and have an opportunity to score (we did)2-0 and we are already flying, the third goal was when we had to do a lot of defending to make sure they didn't get it in. Luckily, Paige managed to get the ball and pass it up the court.
Going on to our 13th and final goal, we were at 12-3 and then the ball was passed down to me and I just about managed to score. We were filled with joy as we were freezing cold and really wanted to put our coats on. We were very happy for the other team because they tried their best played well. After the hip and hooraying it was then time to go home. During this game I think we played really well as a team and have developed in our skills. The team: Whitney: GS Grace:GA Louise: WA Emma:C Paige:GD Emily: WD Gaius:GK and Daisy as sub. Thank you to Mrs Hall for her wonderful coaching and umpiring skills.
Football by Callaghan Stobart
It was a cold day on the 21st of January 2016 when the a team took on St John the Baptist. The pitch was bumpy, muddy and heavy. The first half was good because we adapted to the pitch well. We scored three goals in the first half, 2 from James and Callaghan got one. They then got one back from a corner.
In the second half, we scored a lot more goals. James scored a chip goal, which was lovely to complete his hat trick. Callaghan then got his hat trick too. Ashley got a goal, so did Luke and Alfie and the final score was 9-1 to Ferring.
Thank you to Nicky Sudds for refereeing and thank you to the parents for coming to watch.
Basketball Tournament
Report by Ned Bishop
On the 20th January 2016 a team of Year 5 and 6 went to a basketball tournament at the Angmering school. The team was Ned Bishop, Grace Took, Alfie Rixon, Luke Day, James Sudds and Amelia Atterbury. There were 8 teams there so we were split into 2 groups of 4.
Our first match was against Australia (St Margaret's) we were against a tough team who had a boy who can shoot really well. We had good defence and attack, played well and we won 7-0. A good result.
Our second match was against China Dragons (St John the Baptist). It was quite a tough match, they had good defence and so did we, so it was evenly matched. But we had good attack and we all played well. We won 6-1.
Out third match was against Kenya Spears (Georgian Gardens). This match was very tough because they played really well and went 2-0 up really quickly. We battled back and got one goal to make it 2-1 to them.
When the points were collected, 3 teams in our group had the same points so it went to goal difference and we had scored the most baskets. This meant we won our group so we went through to the final!
The final was against Kenya Lions (Georgian Gardens). They had a good start and went up `1-0 and they were a very good team. Then Ferring passed the ball to me (Ned) and I passed it to James who took it down the court then passed it back to me and I scored. 1-1. They were fast from the backline getting the ball up the court quickly and they had a shot and scored to make it 2-1 to them. Luke passed the ball to me from the backline, I dribbled it to the halfway line, had a shot and scored. 2-2. It was a very tight end to the game with both teams having chances and there was not long left.
From the Georgian gardens backline one of their players threw it down to the other end of the court to one of their players who took a shot, luckily for us they missed. With only about half a minute left James won the ball and passed it to me, I dribbled it up the court and had a shot. It went in! 3-2 to us! Not long after that the final whistle went. WE WON!!!!!!
Player of the tournament was me – Ned Bishop.
Note from Miss B: As a school we have never won the basketball tournament before so this was a brilliant achievement for all of the children involved. They all played brilliantly throughout the tournament against some very tough opposition. The teamwork stood out to me as they were all working together and it wasn't about who scored but about the team doing well! Well done to all of the children! A fantastic achievement and a great trophy to hold on to for a while! I am so proud of the team! Well done to them all.
Angmering Mile
On Monday 25th January we had the second Angmering mile of the year, after our excellent success in the previous one and at Highdown we had high hopes. The conditions were not ideal for running, as it was very muddy around the course. However 37 of our children decided to brave the conditions to run. For those going to Windlesham on Friday, this was a good warm up.
All the children did really well around the mile long course, some doing this for the first time and a lot of the children striving to beat their own personal best around the course. All the children ran really well and achieved good positions for themselves. Some children improved over 20 places on the day! (Archie Finch went from 33 to 11, Luke Day went from 56 to 36, Joe Boot from 28 to 7, Sam Boot from 42 to 19.)
We also had a new first for Ferring school. Although we have won the whole competition before, we had never had an individual winner before, with both Amelia and Ned coming second. This time however Ned managed to top the boys race and come first! Well done Ned! Amelia was still second but closer to the girls champion Isabelle (Who has been winning the race since she was in Year 3!)
The top 6 boys were:
10th – James Sudds
8th – Dillon Nevill-Lane
7th - Joe Boot
6th George Brown
5th- Callaghan Stobart
1st – Ned Bishop.
The top 6 girls were:
8th – Lillie O'Callaghan
7th – Paige Powell
6th – Grace Took
5th – Becky Smith
3rd – Maddie Bishop
2nd – Amelia Atterbury.
For the overall score in this competition, the top 6 runners scores are added together. The boys got 37 altogether putting them in first place again. The second placed school got 92 showing how well we did as a school.
The girls scored 31 altogether also putting them in first place. Second place for the girls was 90, again showing a big difference!
Well done to all the children who ran, they did really well!
Now on to Windlesham on Friday for the partnership running finals where 20 of the children will be going to represent our school! Good luck to them all!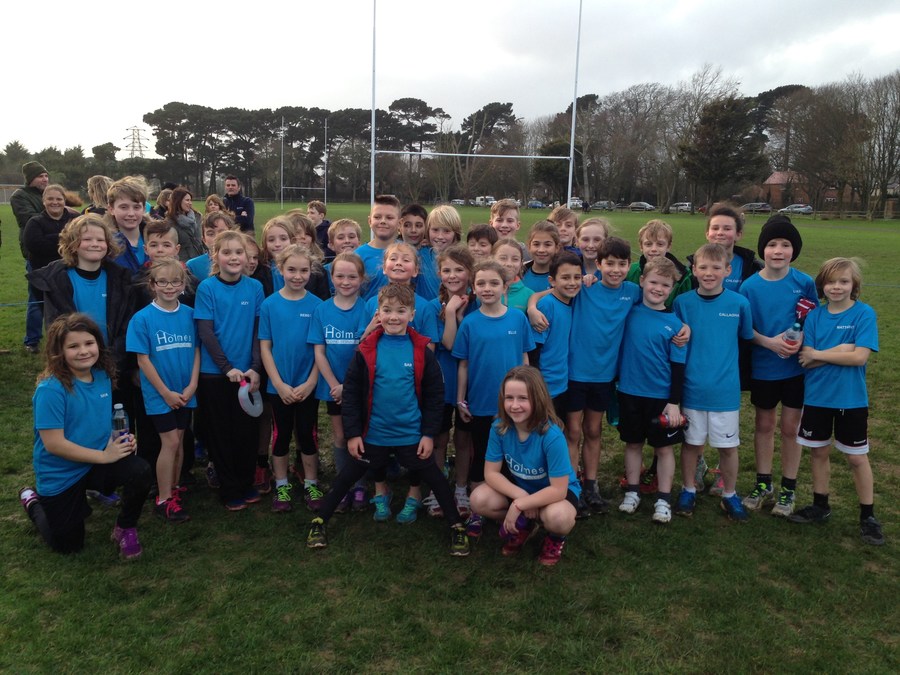 Match report
by Emma Hall
On Monday the 18th of January 2016, 8 girls from Ferring C.E Primary School went to Angmering School to represent their school at a football tournament, against Georgian Gardens and St John the Baptist.
The first game was Ferring v St John the Baptist. Louise from Ferring was sub for the first half. Both teams were very eager to start and both played very well as the ball went up and down the pitch. Both teams had an opportunity to score but they both missed.
By half time the score was 0-0. Then Riya was off and Louise took her place in defence. In the second half, Emma from Ferring, who was playing as defence along aside Louise, scored the first goal! Then soon after that, Paige, who's also from Ferring scored another goal! St John the Baptist tried their best to score but sadly they didn't. The horn blew and the overall score was 2-0 to Ferring.
The following game was St John the Baptist and Georgian Gardens, Georgian Gardens had won.
Last but not least was Ferring v Georgian Gardens. Emma was sub for the first half for Ferring. This match was vital as the two teams were fighting for first place. As the whistle blew, Georgian Gardens were off down the pitch but interrupted by Cerys from Ferring as she made a great interception. So now the ball was heading towards the other goal and Amelia took a shot but she hit the post.
The goalie kicked the ball and it continued to go up and down, until eventually Georgian Gardens scored the first goal. Soon after, the whistle blew for half time.
The score was 1-0 to Georgian Gardens and Ferring were keen to score a goal or two. The second half was really tense as the ball continued to go up and down the pitch. Georgian Gardens tried to score another goal but, Ferring goal keeper, Whitney, made an amazing save. At the very end with fifteen seconds to go, Amelia shot but missed, only inches away. The whistle blew and Georgian Gardens had won over all.
There was great play from everyone no matter where they came, everyone had tried their best and enjoyed playing. We came second overall in the tournament.
Team: Amelia Atterbury(Captain), Whitney Ricketts, Louise Donnelly, Riya Chlouk, Emma Hall, Cerys Davies, Paige Powell and Grace Took.
Note from Miss B: What I loved the most about this tournament was the sheer joy the girls got from playing. They enjoyed every minute and tried their hardest. When they scored, the whole team celebrated together, Whitney even running up from the opposite end of the pitch to hug her team mates. Such amazing team spirit! I am so proud of all the girls!
To look back at our sporting events during Autumn 2015 click here.