Sports - Summer 2017
Welcome to Ferring School Games sport!
At Ferring Primary School we take part in regular sporting competitions. Progress in these matches/tournaments can be checked regularly on here, as well as on the Angmering cluster website, which you can find here:
Latest sport results: Aquathon - WINNERS, Water Polo - 2nd, KS2 Swimming gala - WINNERS, KS1 Swimming Gala 4th, CRICKET 7th :) - Well done to all our teams!
L&DPSSA KS2 Swimming Gala 19/7/17
On 19th July, The Ferring Fishes Swim Team once again trouped off to Littlehampton Swimming Pool to face 5 other teams in the annual L&DPSSA Gala. Flushed with victory from the Cluster Gala on 21st June, we knew this would be an even more challenging contest, competing against schools from the Littlehampton area as well. However, with brilliant support from Mrs Smith, our volunteer (and entirely wonderful) swimming coach and from Mrs Wearing and Miss Bennett, we won! This is the first time that Ferring have won this swimming competition in nearly 20 years.
We had 5 individual winners and 2 relay wins - Boys Medley and Girls Freestyle.
Individual Winners:
Becky - 50m Breaststroke
Isabelle - 25m Breaststroke
Ben - 25m Backstroke
Joe - 25m Butterfly
Amelia - 25m Butterfly
http://angmeringclustersport.weebly.com/match-reports/ferring-swimmers-dive-into-a-new-era
KS1 Swimming Gala 12/7/17
Our brave and intrepid KS1 swimming team went to take part in the KS1 gala at St John the Baptist on 12th July. This was the first time that the children had swum competitively but they proved themselves up to the challenge (although this was daunting at times!)After a hesitant start, the children did brilliantly and enjoyed their experience. Hopefully, we have future KS2 Champions in the making :)
http://angmeringclustersport.weebly.com/match-reports/super-swimming-steal-the-show-in-ks1-gala-at-st-johns
KS2 Rounders 11/7/17
Our Y5/6 rounders team was ready to go for the Locality schools rounders tournament at East Preston Juniors after some strenuous competition between teams at our weekly rounders and cricket clubs. So, we were disappointed that this event was cancelled due to weather! Still, we've had fun training and playing rounders in school. The Year 5 v Year 6 rounders matches on Monday afternoons have been very close and hotly fought!
KS2 L&DPSSA Cricket Tournament
Our KS2 Cricket Team went out to bat on Friday 14th July on a beautiful, sunny afternoon at Findon CC. We competed against 6 other teams and had a fantastic late afternoon of cricket competition. Our opponents were challenging but we held our own in terms of spirit and enthusiasm despite being knocked out of the tournament after the first round. We played 3 games and steadily improved on our batting - we were beginning to get into our stride. Huge thanks to all parents and players for supporting Ferring school in this event. Special thanks to Finley N L for standing in at the very last moment - very capably!
Well done,
team!
Team: Dillon, Finley, Oliver, George Bu, Flo, Ben H, Joe S, Casper, JJ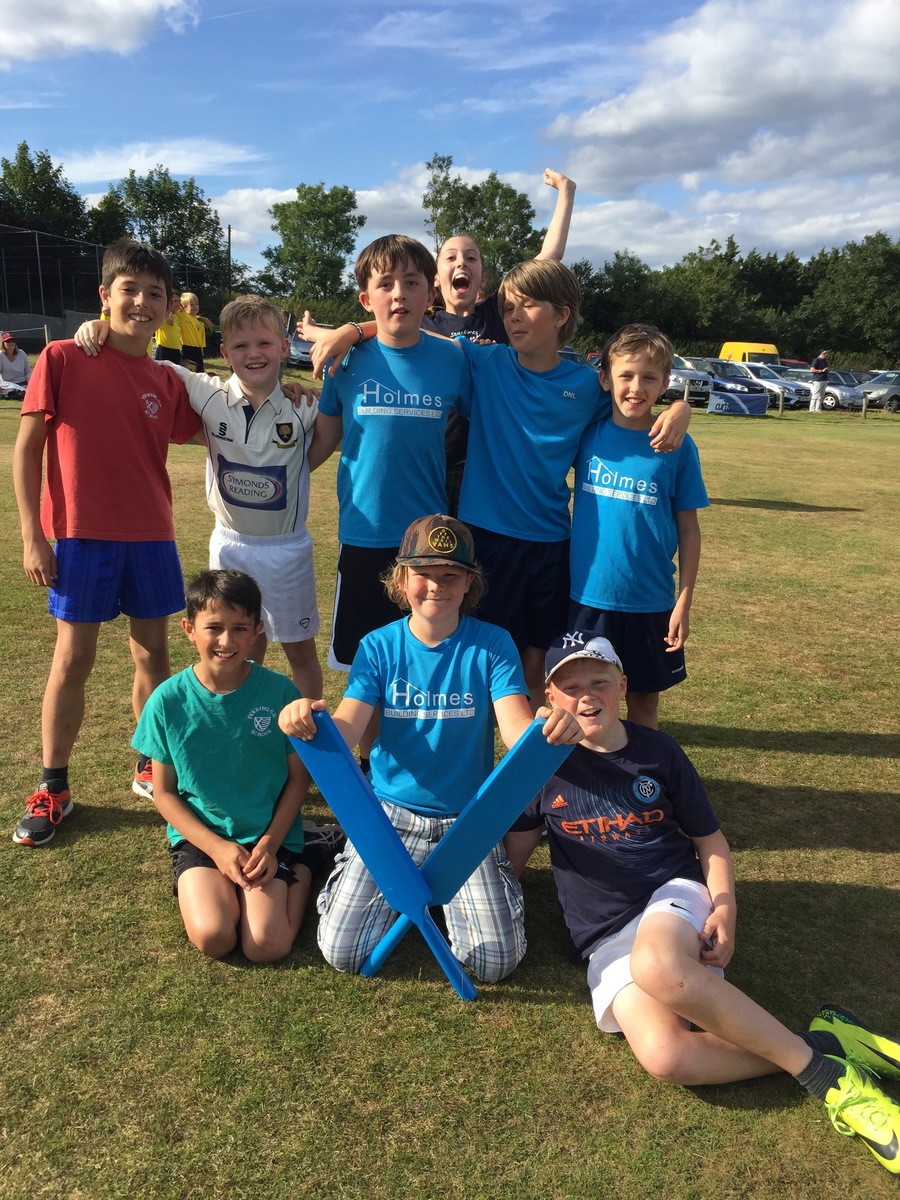 KS2 Water Polo 10/7/17
On Monday 10th July, we had a Water Polo competition for the Year 6 children at St John the Baptist school. Water polo is a difficult event for the children as they have to learn to control the ball in the water whilst not touching the bottom of the pool. They then have to be able to aim their shots into the goals at the end of the pool. They spend the first game remembering not to touch the bottom whilst also balancing the ball on one hand!
We drew against Georgian Gardens and St John the Baptist in our matches and won 1:0 against Clapham. We scored the same amount of points as the winners, St John the Baptist, but narrowly lost out to them on goal difference! We came second overall and considering that we had no experience at all of playing water polo, I think we can be very proud of this achievement!
Team: Charlie, Amelia, Joe, Isabelle, George Budd, Dillon, Oliver, Jess
http://angmeringclustersport.weebly.com/match-reports/st-johns-sneak-through-in-competitive-water-polo-mtournament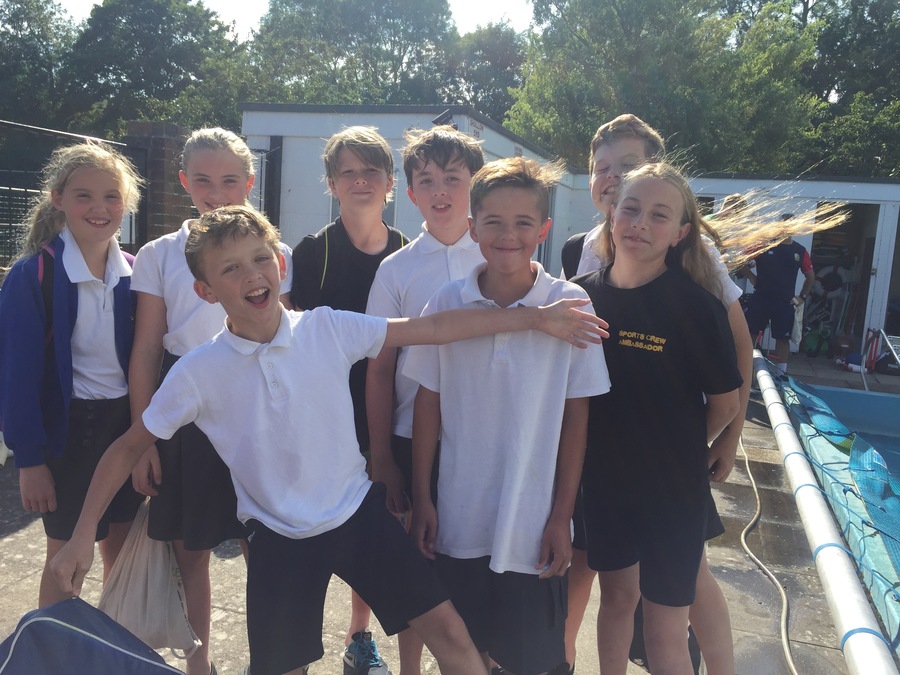 KS2 Aquathon 3/7/17
On Wednesday 3rd July, we took part in the Aquathon event at St John the Baptist school. This is a difficult event for the children as they each have to run a mile and then swim 10 laps of the pool each. It is run as a relay event with the children taking turns to run a lap of their field each (they have to do 7 each) until they have completed 28 laps.
The children then get changed and have to swim 40 lengths of the pool as quickly as possible. The children all did extremely well, in what is a gruelling event.
In the running we were 1st and in the swimming we were 1st, making us 1st overall – the gold medal position!
Well done to all 4 of the children – Joe, Amelia, Becky and Casper. They all were excellent throughout. Special thanks to Casper for standing in at the last moment!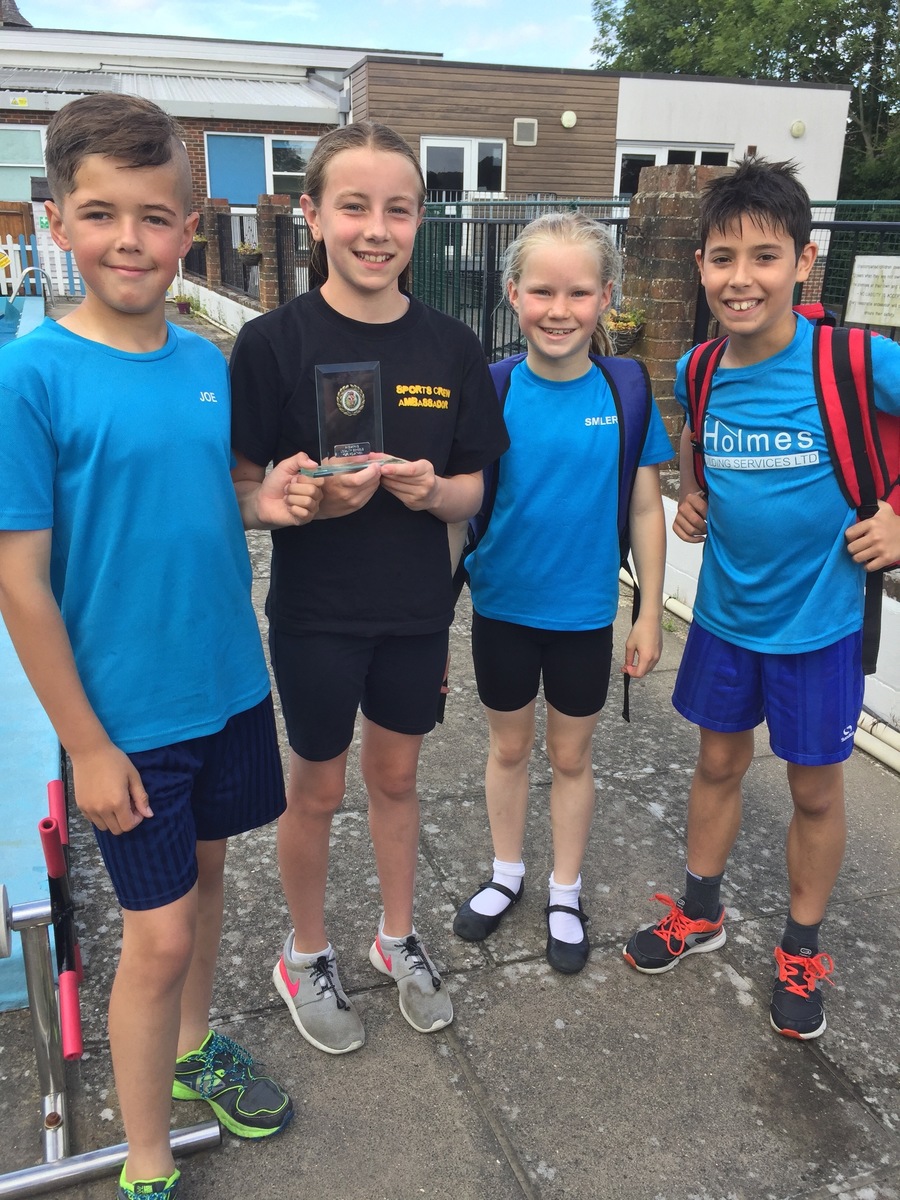 http://angmeringclustersport.weebly.com/match-reports/endurance-is-the-key-for-aquathon-athletes
KS1&2 Athletics 28/6/17
Sadly, the locality schools track athletics event at The Angmering School for Y2, 3, 4, 5 & 6 was cancelled due to unsafe weather conditions despite our teams being primed and ready to go! We were fielding some brilliant teams so this was a shame - but there's always next year!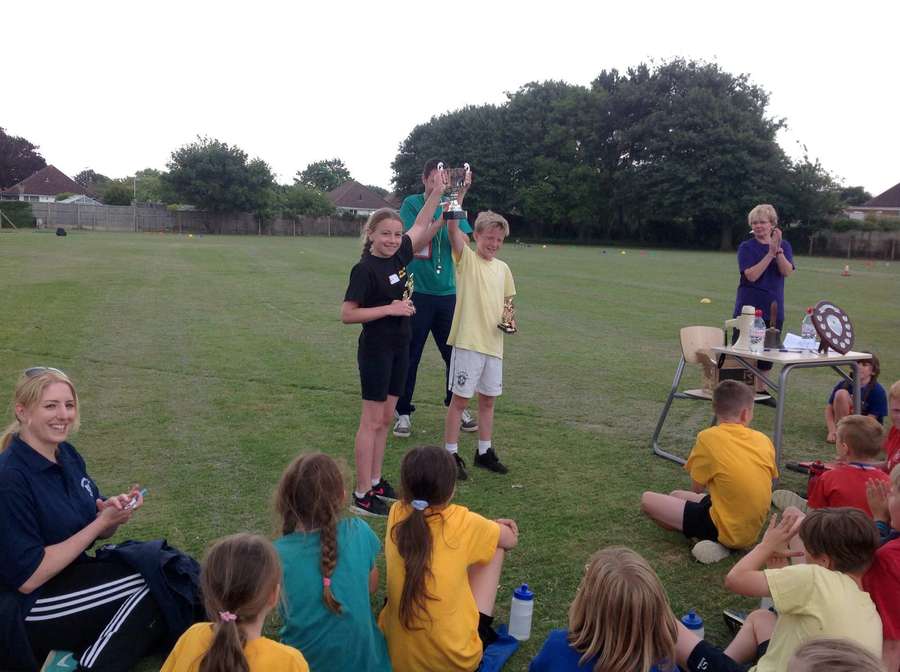 Ferring School Games Sports Day 26/6/17
Huge congratulations to Amelia and Callaghan who are the second recipients of the Miss B Sports Achievement Award. Both award winners thoroughly deserve this recognition of their participation in and contribution to School Games Sports at Ferring Primary during their years as pupils of the school. The presentation of these awards came at the end of a thoroughly energetic and brilliant School Games Sports Day that celebrated all the skills we have brought to sports opportunities and competitions this year. Fantastic Sports, Ferring! Well done!
Special mention also to Isabelle S, Dillon, Joe B and Jessica who were all considered for this Sports Achievement award.
Cluster Swimming Gala 21/6/17
The 'Ferring Fishes' Swimming Team took part in a gala on the 21st June. They competed in both individual races and relays including a 'T-Shirt' relay at the end!! We all had a great time and finished FIRST overall - a fabulous achievement!
Altogether we had 5 individual winners and we won all 5 relay races!
Our 4 individual champions are:
Becky - 50m Breaststroke
Amelia - 50m Freestyle
Nadia – 25m Backstroke
Isabelle – 25m Breaststroke
Joe B – 25m Butterfly
Well done to everyone on the team, you were all amazing & we're very proud of you all!
HUGE THANKS to Mrs Helen Smith for all her fabulous coaching tips and support - we couldn't have done this without you!
http://angmeringclustersport.weebly.com/match-reports/great-gala-as-ferring-take-the-spoils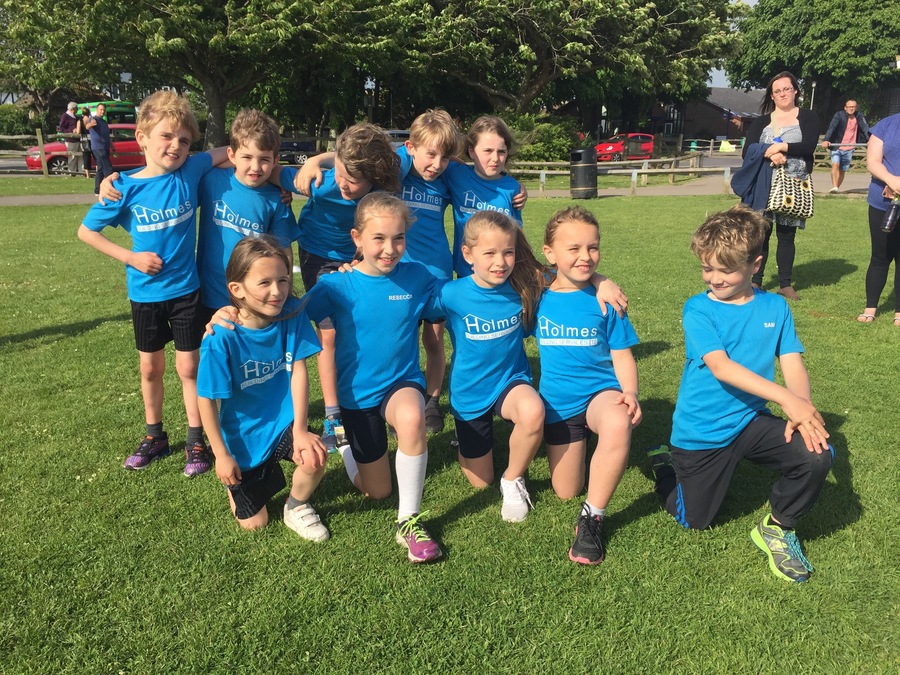 To look back at our sporting events during Spring 2017 click here.
To look back at our sporting events during Autumn 2016 click here.